Are you looking for ways to raise money for your child's school or organization? Or maybe you're a school administrator or part of the School PTA/PTO looking for fundraising ideas? Whether you're looking for creative ideas or tried and true methods, there's something here for everyone.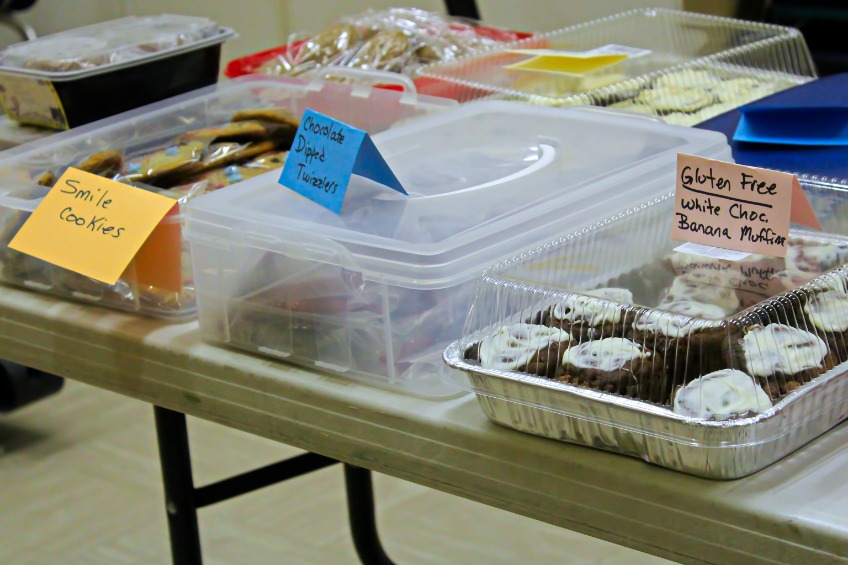 Before You Start
There are a few things to keep in mind when you're planning on sponsoring a fundraiser for your school. First, you'll need to decide what type of fundraiser you'd like to do. This is where this page can help! There are lots of different options out there, so take some time to figure out what would work best for your school. You will find a great list of ideas here, but feel free to adapt the concepts below to best suite your needs.
Once you've decided on the type of fundraiser, the next step is to start reaching out to potential donors. This can be businesses, organizations, or individuals who might be interested in supporting your cause.
Next, you'll need to promote your fundraiser. Make sure to get the word out there and get people excited about it! You can do this by creating flyers, posting about it on social media, or even just talking to people about it in person. The more people that know about your fundraiser, the more likely it is to be successful.
Finally, once your fundraiser is over, make sure to thank all of your donors for their support!
Without further ado. Here are some great school fundraisers ideas to consider!
1. The 1stPlaceSpiritwear Fundraising Opportunity!
When you organize a high school fundraiser with 1st Place Spiritwear, there are no upfront costs, inventory concerns, needs for organized distribution, or missing orders. You'll earn 10% on all spiritwear sales, no matter how large or small the order. Plus, you'll receive custom marketing tools and a unique link to share with the community.
Not familiar with our school fundraising program?
Schools that partner with 1st Place Spiritwear receive only the highest-quality garments, designed by nationally recognized artists. Your school store is open year-round for ordering flexibility and is supported by the world's best customer service representatives, designers, and manufacturers who are dedicated to quality control and order satisfaction.
With 1st Place Spiritwear, you'll get 150+ unique designs with your school's name, mascot, and colors. There's something for everyone!
Learn more about how we tackle school fundraising.
2. Have a Bake Sale
One of the easiest and most popular ways to raise money for school is to have a bake sale. You can ask parents and students to donate baked goods, and then sell them at a table during lunch or after school. Be sure to price the items so that you make a profit!
3. Have a Car Wash
Another easy way to raise money is to have a car wash. You can set up a car wash in the school sparking lot or at a local business. Just be sure to get permission first! You can charge by the car or by the donation.
4. Have a Yard Sale
You can also have a yard sale to raise money for your school. Ask parents and students to donate items that they no longer need, and then set up a table or booth in the school parking lot or at a local park. Be sure to advertise the event ahead of time so people know when and where to find you!
5. Have an Auction
You can also have an auction to raise money for your school. Ask parents and students to donate items that they no longer need, and then auction them off to the highest bidder! This is a great way to get rid of unwanted items while raising money for your school.
6. Pancake Breakfast
A pancake breakfast is a great way to raise money for your favorite school. All you need is a griddle, some pancake mix, and some willing volunteers. You can set up a pancake breakfast in a public park or in front of your local grocery store. Be sure to get permission from the appropriate authorities first. Then, simply start flipping pancakes! You can offer a variety of toppings, such as butter, syrup, fruit, and chocolate chips. Charge a small fee for each pancake, and all of the proceeds will go to your cause.
7. Karaoke
Karaoke night is a fun and easy way to raise money for your school. All you need is a karaoke machine and a few brave volunteers to sing their hearts out. You can charge an entry fee, sell food and drinks, and even have a raffle or silent auction. Karaoke night is a great way to bring the community together while raising money for a good cause.
8. Battle of the Bands
Battle of the Bands is a great way to raise money for your school. It's a fun and easy way to get people involved and excited about supporting your cause. Battle of the Bands is a competition where bands compete against each other for the chance to win a cash prize. The band that wins the most money from their Battle of the Bands performance will donate a portion of their prize money to the school. Battle of the Bands is a great way to get your school's name out there and to raise money for your school.
9. Movie Night At The School
A Movie Night is a great fundraiser idea for schools! It's a fun activity that everyone can enjoy, and it's a great way to raise money for your school. Movie Night can be held in the school auditorium or gymnasium, and tickets can be sold in advance. You can also sell concessions at the event, such as popcorn and soda. A Movie Night is also a great way to bring the community together to support your school!
10. Walk-a-Thon
Walk-a-Thons are a another great way for schools to raise money. They're easy to organize and can be a lot of fun for everyone involved. Plus, they're a great way to get the community involved in the school. To get started, all you need is a route and some sponsors. The route can be anywhere from one mile to ten miles, and it can be run, walked, or even rollerbladed! As for sponsors, each participant can collect pledges from family and friends. Alternatively, businesses can sponsor the event by donating money or prizes. Once you have your route and your sponsors, all you need to do is promote the event and get people to participate!
11. Recycling Drive
Recycling is a great way to help the environment and also raise money for your school. You can collect items such as paper, plastic, and metal from your community and then recycle them. This will not only reduce the amount of garbage that goes into landfills, but it will also help to raise funds for your school. You can also hold a Recycling Drive, where people can donate items that they no longer need. This is a great way to get rid of unwanted items and also raise money for your school.
12. Book Sale Fundraiser
By teaming up with a local bookstore, you can hold a Book Sale Fundraiser that benefits your cause. Bookstores are typically willing to donate a percentage of the proceeds from the sale to your organization, and they can also help to promote the event. To make the most of your Book Sale Fundraiser, be sure to publicize it widely and encourage people to bring their gently used books to donate. With a little planning, your Book Sale Fundraiser can be a great success! You might also consider having students bring unwanted books from home to contribute to the sale.
13. Principal Challenge
Is your principal willing to get involved by issuing a fun challenge? If the school reaches X Dollars in donations, the principal will (Shave his head, dye her hair a crazy color, do a dance in front of the school, etc.) Students contribute to reach a goal, and when the goal is met, the Principal follows through!
14. Naming Rights
Have you ever wished you could name your school after yourself? Now's your chance! With our Naming Rights Fundraiser, you can make a donation to the school and have your name (or the name of your business) inscribed on the building. It's a great way to show your support for the school, and it's a fantastic marketing opportunity.
15. Community Service Day
Local businesses or individuals can sponsor service projects to be done in your community. Get as many people involved as possible, and make a big difference for your school and community.
16. Organize a Raffle for Community Service
Instead of relying on the highest donors to provide knickknacks and food baskets at your high school fundraiser, offer acts of service to appeal to more audiences. Students can choose what they're willing to contribute. They could offer an hour of babysitting, an afternoon of yard work, a week of dog-walking, a morning folding laundry, or a trip to the store for someone who can't make it. The sky's the limit! Plus, community service provides students opportunities to learn and develop, and parents and teachers like to see their students get involved.
17. Try a Video Game Competition
March Madness, Mario Kart style? A Dance Dance Revolution tournament? A bracket of Super Smash Bros? A day at the arcade where all proceeds benefit the school fundraiser? Something involving Among Us, the app that swept the globe in 2020? Or maybe a Sims design competition! Several video games accommodate different interests.
Consider choosing a pay-to-play format for your annual fundraiser. You can also provide prizes and purchasable concessions that benefit the fundraiser in question.
18. Scavenger/ Easter Egg Hunt for Spiritwear
While 1st Place Spiritwear specializes in virtual fundraising, nothing says you can't arrange a campus-wide hunt for school swag (including our unique spiritwear shirts and hoodies!). Most high school students own smartphones nowadays, so to make it simple, you can run a photo scavenger hunt or a treasure hunt leading the winning participants to pre-ordered spiritwear. You can have some fun with this one!
19. School, Community, or Current Events Trivia Competition
Sometimes, it feels easy to avoid the news nowadays (despite having easy access at our fingertips). Organizing a competition surrounding global and cultural awareness might help everyone involved. An event like this can teach students and community members alike where to find authentic news and how to identify reputable sources.
Or, you can make your event unique to your school by involving fun facts about teachers, buildings, local history, school colors, and your mascot. Your event can be as funny or as serious as you want it to be, and either way, it'll be a learning opportunity for all.
20. Get Local Businesses Involved
Do you fear that local businesses are too busy to team up? Well, you'll never know until you ask! Generally, small businesses (and even nationwide franchises like Raising Canes or Chick-Fil-A) want to help their local school and community where they can. This could look like coupon books for purchase or donations to a traditional raffle. It simply depends on the business and what they're willing to do. After all, the worst that can happen is getting a no, and you can get the ball rolling well in advance to ensure you have what you need to pull off a successful school fundraiser.
21. $5 for…
You can always offer events like movie nights, school sleepovers, school fairs, rule-bending days, or special or extended lunches, and charge students $5 to participate. You'll want to be careful not to charge too much and make the event inaccessible or exclusionary for some students. Ensure that the event doesn't give some students an advantage and leave others who can't afford to participate feeling left out. If done well, an event like this is perfectly practical when you don't have time to thoroughly organize your school fundraiser.
Why Is Fundraising Important for Schools?
School fundraising not only supplements a school's budgets for field trips and sports clubs, but it teaches students invaluable lessons about working hard and getting involved in the community. We've covered some ideas to get your started, but let's talk about why fundraising is important for schools.
It all starts with the mission of the fundraiser. What are the goals? Who will benefit from it? What percentage do schools get from fundraisers if partnering with someone externally? Will students, teachers, and parents get on board with the fundraiser's mission? Are the goals attainable?
If you can answer these questions, you have solid foundations for a successful fundraiser. Here are a few other frequently asked questions and answers about fundraising:
Why Do Public Schools Have Fundraisers?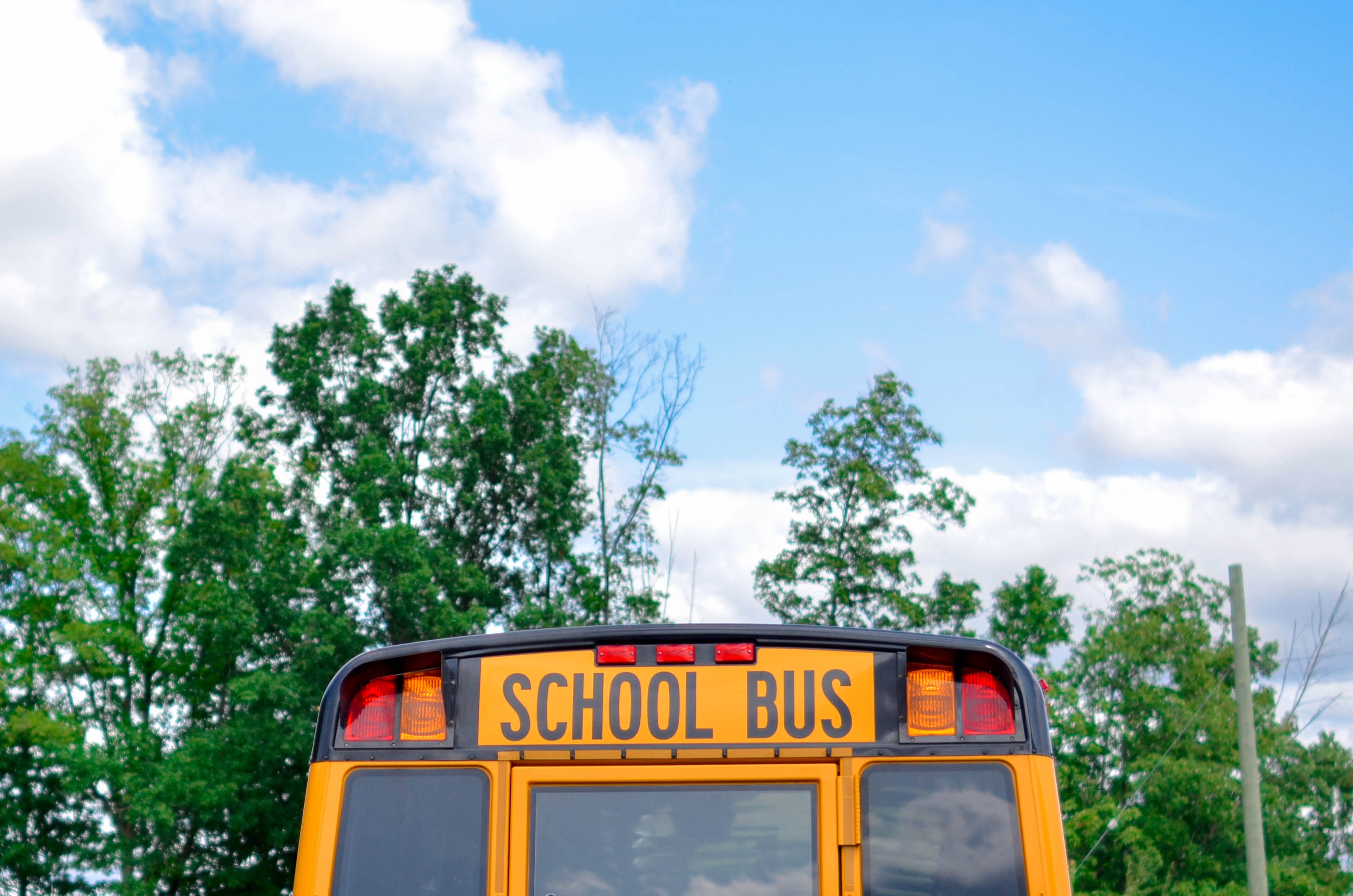 Simply put, most public schools fundraise to raise money from external sources. Without additional funding, schools sometimes lack the means to support various clubs and activities.
Yet, doesn't it sometimes feel like there are so many fundraisers for so many school clubs that there might be a school funding issue? That's because, more often than not, students run these clubs and organizations; schools don't fund them. Organizations usually hold fundraisers because they don't—and can't—receive the financial support they need from the school to operate effectively. Even the school-assisted clubs often run fundraisers to provide more learning and development opportunities than they would have otherwise.
So, why do public schools have fundraisers? Fundraisers raise awareness and support for clubs and organizations and their objectives. And public schools have many clubs and organizations that need community awareness and support.
Where Does School Fundraising Money Go?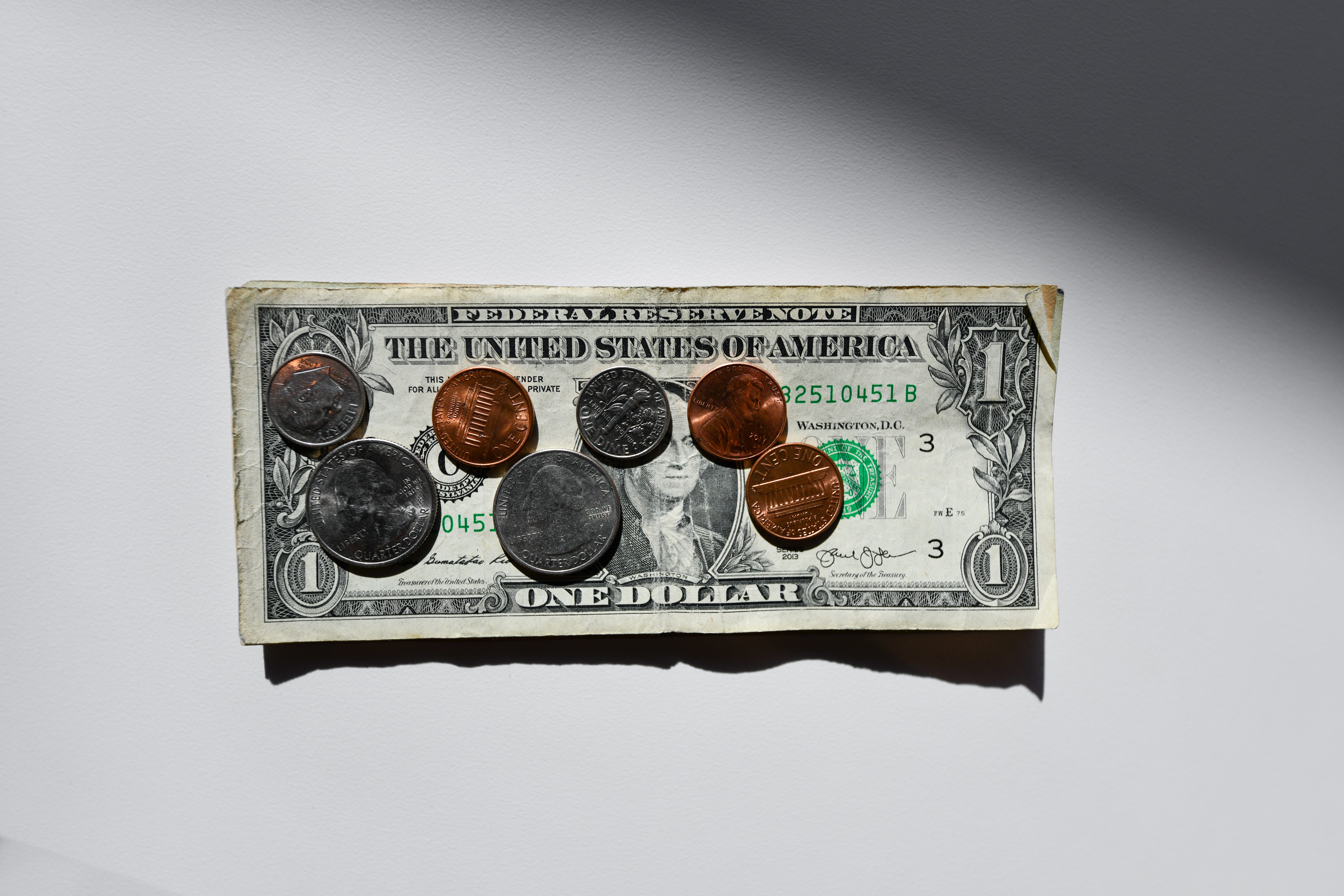 The potential is endless. You can put the money you raise toward anything from supplies and equipment to enrichment programs and extracurricular activities.
Fundraising money could go toward:

Membership dues (if necessary) for students who wouldn't be able to participate otherwise
Conferences or competitions (if applicable)
Spiritwear, refreshments, or end-of-year parties
Field trips, guest speakers, or classes
Transportation and renting space
Rest assured that your money is going to a good place; it all goes to support the children in your community.
How Do Fundraisers Help Students Learn?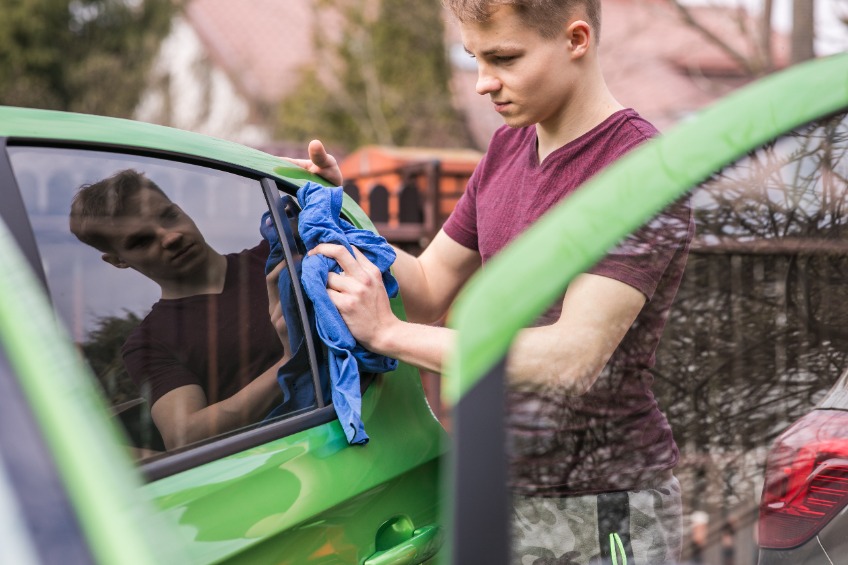 Fundraisers are often children's first experience with cause-and-effect goal setting. While it's a team effort, fundraising isn't much of a team-building experience unless you opt to make it more of a competition (which is up to you). Fundraising is more like a group project where everyone plays a part to ensure they meet their goals.
Some may work harder than others, and some might have networks enabling them to contribute more than others. In our experience with fundraising, though, these differences don't turn the fundraiser sour. Instead, if the goal is worth working toward, everyone will likely be excited if they're successful.
Why Is Fundraising Important for Schools?
Fundraising teaches students invaluable lessons on character development. Here are a few things students will get out of fundraising:

Accountability
Teamwork
Confidence
Communication skills
Motivation
Organization skills
How Do Fundraisers Get the Community Involved?
Bringing the community together for a fundraiser provides more than financial support; it enhances a sense of connection. When communities stand together and spread the word about events and fundraisers, the contributions, support, and awareness skyrocket.
1st Place Spiritwear Knows Fundraisers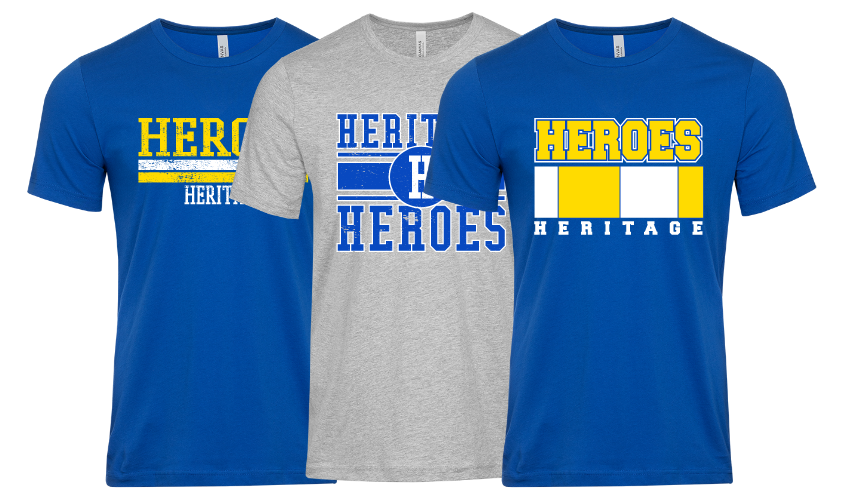 We've pioneered the concept of virtual fundraising to make things as easy as shopping online. When you fundraise with 1st Place Spiritwear, you receive the highest-quality garments designed by nationally recognized artists. Plus, your school store will be open year-round for ordering flexibility. We have the world's best customer service team and designers, and our manufacturers are dedicated to quality control and order satisfaction.
At 1st Place Spiritwear, you'll get 150+ unique designs with your school's name, mascot, and colors. With all those design options, there's something for everyone!
Whether you're a student, parent, teacher, staff member, or administrator, we want to help you accomplish your fundraising goals.
Get started by finding your school or by contacting us today.